Bạn sẽ học được gì
English for Negotiating is an ideal short course for professionals who regularly need to negotiate in English at work.

English for Negotiating provides learners with the appropriate language, specific intercultural skills, and effective techniques necessary to be a successful negotiator.

English for Negotiating has seven units that progress logically through the typical stages of a negotiation process. Every unit concentrates on one fundamental aspect, from the initial preparation to offers, counter-offers, and different resolutions.

The 'Negotiating Skills' boxes teach students effective strategies and techniques for negotiating, and the 'Intercultural Skills' boxes give advice on creating a good impression and avoiding problems when working with foreign partners.

Key Features:
– Engaging topics, motivating role-plays, and a variety of exercises provide a framework for each specialist subject
– Tip boxes in each unit include key language points, useful phrases, and strategies
– STARTER section at the beginning of each unit has warm-up and awareness-raising activities
– OUTPUT sections at the end of each unit encourage discussion and reflection
– Answers, transcripts, tests, and a glossary of footballing terms at the back of the book
– Self-study material on the interactive MultiROM includes realistic listening extracts and interactive exercises for extra practice.
Giới thiệu khóa học
BOOK: ENGLISH FOR NEGOTIATING - OXFORD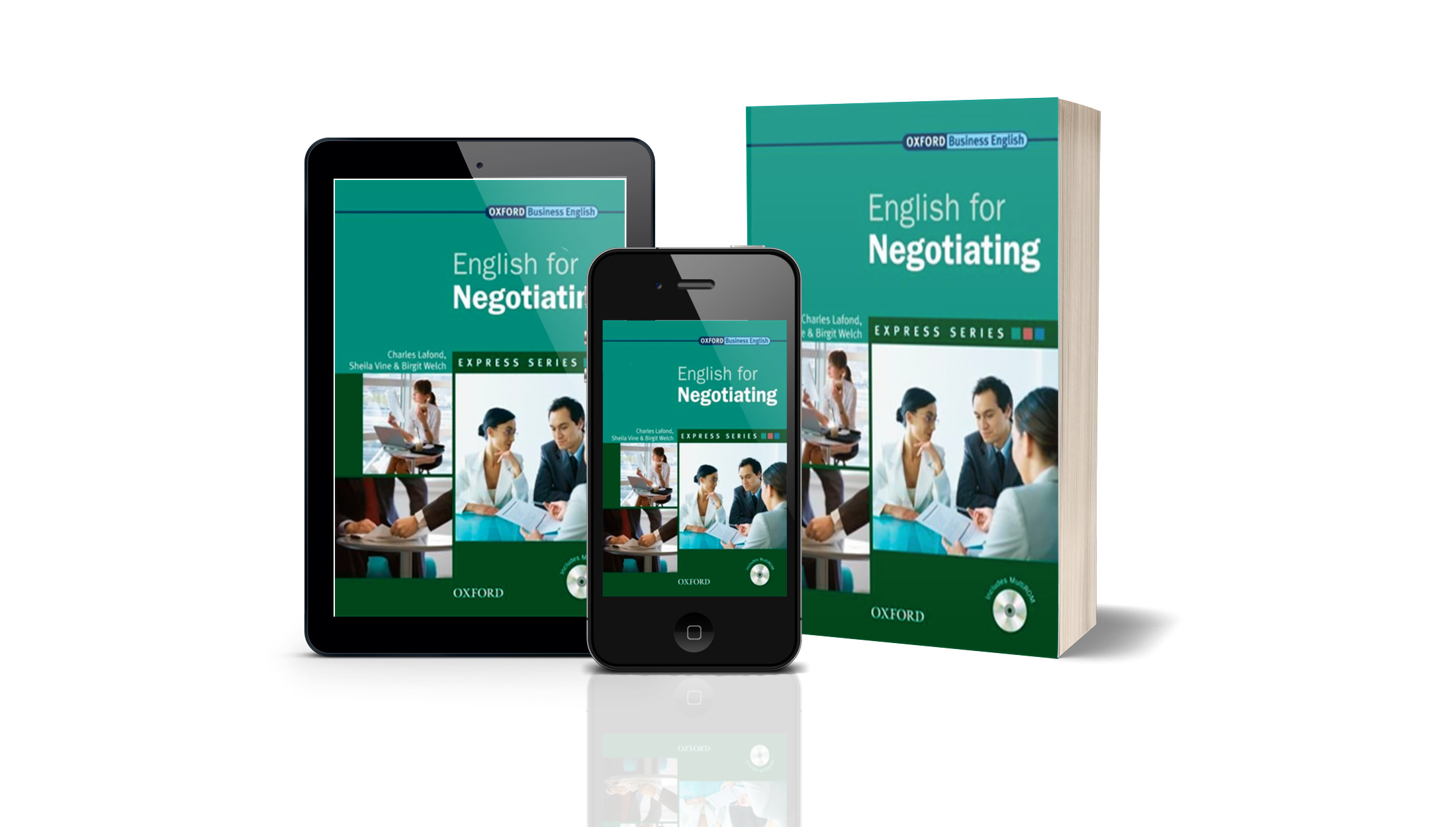 Thông tin giảng viên
SSE - SOFT SKILL AND ENGLISH
SSE offers Soft Skills and English courses and books in personal development skills, management skills, humane resources, sales & marketing, and workplace essentials.
The courses and books are well designed by leading experts in the world that help participants to learn Soft skills and English at the same time.
SSE courses are usually designed with 12 chapters with case studies and practical exercises to help you get the most from the course.
Our vision to help our students become global citizens who can live and work successfully in any country all over the world
"I'M GLOBAL CITIZEN"